Pelitoglou – Pantziaras at LF.gr: Two coaches of a young Tsimikas speak about the story of his success
The coach that created the "unruly kid that was always with a ball in his hands" before saying goodbye for Panserraikos, and the coach that enjoyed the work done on an adolescent Kostas Tsimikas by Sakis Anastasiadis, before wishing "bon voyage" for his trip to Piraeus, both speak in LiverpoolFans.gr about the journey of the second ever Greek player of Liverpool and the elements that indicated back then "Tsimi's" later evolution.
We didn't intend to search about who discovered or even created Kostas Tsimikas. But even if this was our aim, after the end of this double interview with Nikos Pelitoglou and Andreas Pantziaras, the answer should be nothing but: Kostas Tsimikas created himself, with the great support of his family. Full stop.
The 24 year-old left back from Leukonas, Serres, was nurtured at the artificial turf grounds of Neapoli, Thessaloniki, at the Neapoli Academy, on the hands and under the glances o Nikos Pelitoglou, he then played at the 4th (last) amateur division of Thessaloniki territory at the age of 13 and left for Panserraikos (a team in Serres), where he was "crafted" with persistence and attention by Sakis Anastasiadis, from the youngsters until the first team. In his last six months there, before leaving for Olympiakos, he was double lucky: Bozitar Tadic, who had come to… take Tsimikas' position in winter, had an unexpected knee injury. Tsimikas didn't just play a lot since then, but he even took great lessons from the extremely experienced Serbian footballer, regarding the mentality of contesting for the championship.
Andreas Pantziaras could easily understand the obvious fact: this 17 year-old lad would play real football. A few months later, leaving Panserraikos and the 3rd national division, "Tsimi" would come across the U19 teams of some of the greatest European clubs, and quickly enough he would reach the establishment in Piraeus, taking great lessons in each one of his stops.
Nikos Pelitoglou answered our call happily, and soon we hear him calling Tsimikas "Dinos" (short of Konstantinos, his full first name)…
At what age did he come to your Academy? How do you remember his first years?
"He came here at the age category of U10s, since a little kid, he and his older brother. He was in my group. After some years, he even played in the 4th amateur division of our territory with our team. His brother then played for another team, AC Neapoli, that got promoted, and the two kids left together then for Panserraikos.
Dinos, even though he was born in 1996, was usually playing for the class of '95 or even '94 and he was not only OK, but he even played really well. When we had that chance, we promoted him to the older age groups. He was standing out, you just needed to see him and you'd understand, no more analysis was necessary.
Firstly, we had been focused to his brother and two more players of the latter's age class. And then it was Dinos. We always tried to promote the good players of ours, to help them leave our Academy in favor of a big club, a professional football team. His brother, for instance, was really close to a move to Panathinaikos, but eventually it didn't happen. Even PAOK was interested and some contacts had been made. But eventually they went to Panserraikos».
What was his position back then at that age?
Left winger, but there were moments when he was coming back, intercepting the ball and then shouting to his own left back "Why aren't you closin' in to intercept him? He was just moments before scoring!" [laughs]».
What do you remember of his behavior outside the field, as a young kid that he was?
«He was an unruly child, who wasn't really keen on studying, just staying all day outside, all day with a ball, with a ball in his hands and feet, from one training session to another».
Did you have the thoughts that some day he could maybe play at the top level?
«When we had contacted PAOK to give them Stergios [Kostas' brother] – Mr Pourliotopoulos of PAOK had watched them both in some games – I told them "take Stergios, and we'll give you Dinos as a gift. But, justto inform you, the younger one is the one who will make it". I could see he would make it, it was obvious, he was a very special kid. Thodoros Eleftheriadis (PAOK's Academy Director back then) knew both of them too».
What are your message and wishes for him?
«To remain healthy, that's what I sent to him too, because we couldn't talk. To remain healthy, yeah, and I am really not afraid of anything for him.I believe that if the time comes and he gets his chance, he will not come out again. He is a football man, a football man. When a player gives everything to the pitch, that means he plays with his heart, not only with his abilities».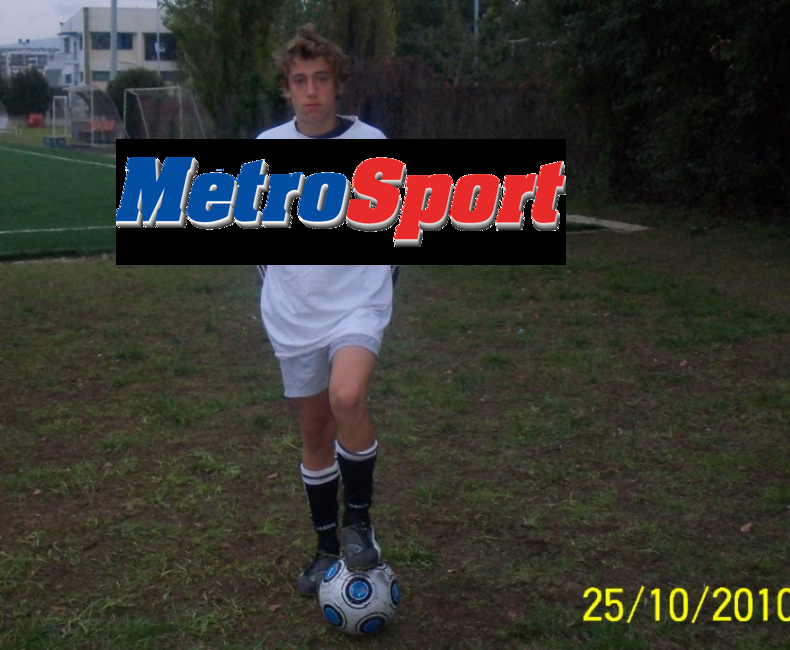 Knocking on his office door at Makedonikos stadium dugout, we walked in and came across a smiley Andreas Pantziaras, who was hiding the tiredness from the morning pre-season training with his team.
Did you see Tsimikas or people talked to you about him first?
«First of all, the genera manager, Andreas Savvidis, talked to me about an exceptional talent, of around 16,5-17 years old, and that we should pay real attention to him. Before I went to Panserraikos, the coach there was Sakis Anastasiadis and he [Tsimikas] played regularly, taking game time. He may didn't have much games as a starter, but he was a child that have been working a lot with Anastasiadis all the previous years at the youngsters of Panserraikos, he was inside the team, and I mean he was an active member».
How come you trusted him and ended up using him constantly? How much did he played under your instructions and how difficult it was for you to break the greek complex of not trusting 17 year-old lads when competing for the championship?
«When I went to the team, since we were in the winter transfer window, we had a conversation with the board and we got Tadic, a very experienced player, that had a previous service in the team, a very strong personality for the football world. Tadic started some games, but then he had a knee injury, so the playing time was then split between Tsimikas and Aslanidis, another lad with great elements too.
As long as Konstantinos is concerned, I remember that I started him once, but got him substituted in the 33rd minute, it was a home game… OK, adjusting in a team that is competing for the championship was never an easy task. Panserraikos were a team based on young players that season, and they were just aiming for the top-5. When I went there, though, the team was at the second place and, of course, now the championship was set as our target. It's never easy for a 17 year-old kid to cope with that kind of circumstances.
But it's fine, Tsimikas was on a really high level, regarding the five basic characteristics for someone to become a footballer, the ones that the British call "trips": technique, smartness, personality, endurance and speed. He had them all. This is very important. But, of course, he had great margin of development.
Panserraikos' dugout played a very important role then, because, as I've already said before, inside our dugout we had four very strong personalities, Nino Milenkovic, Bozitar Tadic, Sakis Gogas and Nikos Katsavakis. Some of them had played for their national team, European competitions, Sakis especially is a legend for Panserraikos. They all put him [Tsimikas] quickly in the philosophy of the dugout and the philosophy of competition for the championship.
Important part was the one of his brother, Stergios, too, who was a really great footballer and could have followed a really great career. He helped him a lot, consulting him, he didn't let him pass the limits».
Do you believe that it was already apparent from that age that he would probably reach such a high level as the one Liverpool is on? Or he seemed to be an ordinary 17 year-old lad?
«He had an extreme nerve, ignoring danger all the way. I used him as a left winger, he had an extreme nerve really. If you take his face aside, you couldn't believe this boy was 17 years old. Of course, you needed to add a good amount of elements in his game. He had even scored 5 goals in that season, he was a lad with great love for football in general, it was obvious. But I can't believe that someone who watched a 16 year-old lad could possibly imagine that he could reach the team of the European champions!
Did you ever had a personal conversation with Kostas himself or his family? How were they approaching the whole situation? What were they thinking of his abilities?
«The truth is that we were in contact and we still are. He has tried and worked very hard, he comes from a family that wanted their kids to become pros and made many sacrifices, tried really much for him.
I believe that a milestone for him was his competitive condition in the U20s of Olympiacos, under coach Mr Vouzas. If one searches Kostas' stats from then… He had 56 games as a starter in that season! Either friendlies, or championship games or with the National Team or in the UEFA Youth League. I mean, leaving Panserraikos, he immediately played against Bayern U20, Juventus U20 and Shakhtar Donetsk U20! A very abrupt and quick rattle, very abrupt "slaps" on him, very quick experiences, very high level…
The most important thing is that in these 56 games, he never had any injury! That means that his organism had great endurance to cope with high volume loads of playing time, and I think this is a very important element for someone to make it to a great career in football: having no injuries at all, which means that his body is greatly structured and his physical condition very good too. And that's apparent on how Kostas continued to his next steps».
Had you heard the «sirens» from Olympiakos about Kostas while working for Panserraikos? Or they were keeping a low profile on this and Kostas' transfer move came suddenly?
«As far as I know, at the age 15, he had traveled to Olympiakos' training ground for some training sessions. While I was working for Panserraikos, Mr George Koukolakis had called me, he was the manager of Olympiakos' scouting department for U20s, and he payed a visit to see Kostas in a match against Kilkisiakos or Makedonikos in Thessaloniki, I don't recall it now. Kostas was excellent. After that, they asked for the kid to travel to their ground for a week of session with Olympiakos U20 and in the summer they made their offer to take him down permanently.
He is really lucky that his two time in loan were at Esbjerg and Willem, two teams with not great pressure on them, but with amazing facilities, paying much attention to the young footballers. The provide them with everything, teachers, cars, translators, people constantly on them, every day next to the footballer. So, just like that, I think Kostas started to realize and feel he is a very important player at his 20s, taking games, taking MVP awards, especially in Willem, where he was four times in the best XI of the week and two times best player of the week. This is not something easy for a left back, especially in leagues like Eredivisie, with very attacking trends. It was in Holland that he learned working on his defensive abilities, and after that we all watched his parade with Olympiakos».
If you could distinguish one advantage and one disadvantage of his, which would they be? And, finally, what do you wish to him now that he is writing a new page in his career?
«I can definitely tell that his best advantage in the game is that he has extreme energy, extreme willingness. You feel like the team are in a bad position without him and that means he has made his presence felt. He is very important for every team really. He helps a lot in attack and moreover I believe he is currently one of the best European wing backs regarding offering in the attacking phase of the game. He has even improved so much his defending skills, confronting some of the best European strikers and wingers this season.
Now, his disadvantage… I think that the coaches who worked with him after becoming a pro should know it better.
OK, I think he is living a dream right now. He has three special motives in front of him: first, the coach, Jurgen Klopp, the best manager in the world right now, second, Liverpool, champions of Europe, and last one, Anfield, in my opinion the most historic football stadium of the world. He must make good use of every single second there, don't let anything to pass by each day. His life is changing now, he owes much to his family, but I think that at the end of the day he owes everything to the work and sacrifices himself made all the way, as only he is to know how many difficulties he coped with in order to reach the top, the top he's now, eventually, reached».